My ON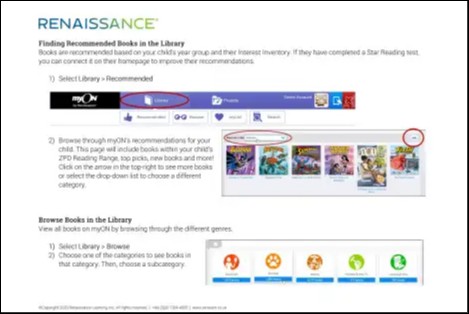 What is MyOn?
Renaissance myON® Reader is a student-centered, personalised literacy environment that gives pupils access to more than 6,000 digital books. Titles are dynamically matched to each individual student's interests, grade and Lexile® reading level.
How do I access the MyOn digital library?
To access the online digital library MyOn , go to https://www.myon.co.uk/login/index.html
Enter our school name and log in using your username and password.
Linking your ZPD score to MyOn
Once logged in, click the orange 'Connect Now' button to link your ZPD reading range.
You will then be recommended books, based on your year group and ability.
To search for a book to read, go to the Library tab. You can filter by:
Topic
Accelerated Reader
ATOS Book Level
Year Level
Story type: long or short
Check out the parent's guide below for more information or click here to download