Child Protection & Safeguarding
Child Protection & Safeguarding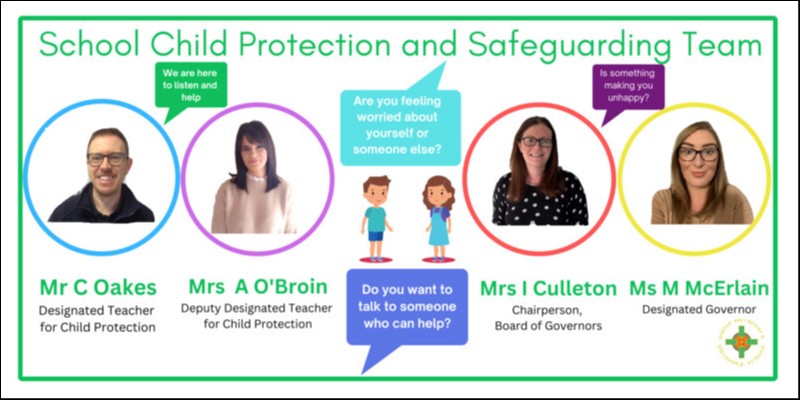 What happens if we have concerns in school?
There are clear guidelines relating specifically to incidents of suspected or disclosed child abuse and these are written in accordance with the Northern Committee Child Protection Committee guidance and procedures. In all instances and aspects of provision, St. MacNissi's Primary School will act in accordance with guidance given by the Education Authority.
If you are worried about whether a pupil is suffering harm or if a child discloses something to us that raises a concern, we must refer this on to a Social Worker. We will normally let the parents or guardians know when we do this, but we do not have to contact you if we think that this could put a child, young person or ourselves at increased risk of harm.
We will take advice from social workers and the Education Authority about when to speak to parents/guardians.
Further information for parents can be found in our handy information guide - Safeguarding Flyer for Parents