E Safety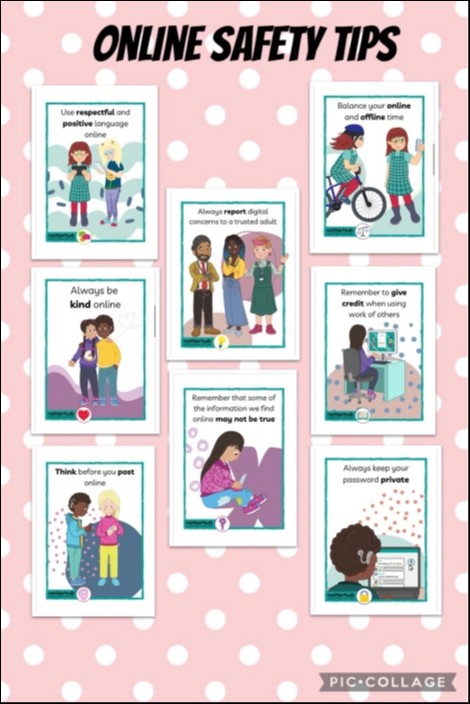 Safer Schools App
A 'Safer Schools' digital safeguarding app is now available for children and young people.
Children and young people will be able to access advice on a range of digital issues, including safeguarding on social media platforms, bullying, sexting and emerging online trends.
Pupils receive different content depending on their year group.
The app was previously available to teachers, parents and carers.
Visit https://bit.ly/2T5iIZi for more information.
Digital Parenting

The latest issue of Digital Parenting is now online.
Inside this issue:
04 How to talk to your kids; Just say PANTS!
06 How NOT to embarrass your child on social media
08 Who are the Stemettes?
10 Discover the Scouts' Digital Manifesto
12 Minister of State for Vulnerable Children and Families, Ed Timpson MP,on the internet and children in care
14 Promoting digital resilience
16 Selfies vs sexting: when do teens break the law?
18 Managing your family's tech
20 Meet Vodafone's Helen Lamprell
22 Apps for under 10s
24 Protect your family from cyber crime
26 Online peer pressure: how to help your child cope
28 Why I love… Instagram, Snapchat and YouTube
30 Digital health & safety tips
32 How to be a digital role model
34 Digital kids: advice on managing screen time
36 A parent's guide to gaming
38 Meet the parent bloggers
39 Tools and settings
46 PEGI game ratings
47 How confident are you online? Take the quiz
Digital Parenting Magazine Issue 5 (002)
CEOP
The NCA's CEOP Command (formerly the Child Exploitation and Online Protection Centre) works with child protection partners across the UK and overseas to identify the main threats to children and coordinates activity against these threats to bring offenders to account. We protect children from harm online and offline, directly through NCA led operations and in partnership with local and international agencies.
Visit the CEOP website
THINKUKNOW
Visit the Thinkuknow website to find the latest information on the sites you like to visit, mobiles and new technology. Find out what's good, what's not and what you can do about it. If you look after young people there's an area for you too – with resources you can use in the classroom or at home.
Visit the Thinkuknow website
NETAWARE
Your guide to the social networks your children use. Stay up to date and keep your child safe in today's digital world.
Visit the Net Aware website